Counter Covid 19 adaptation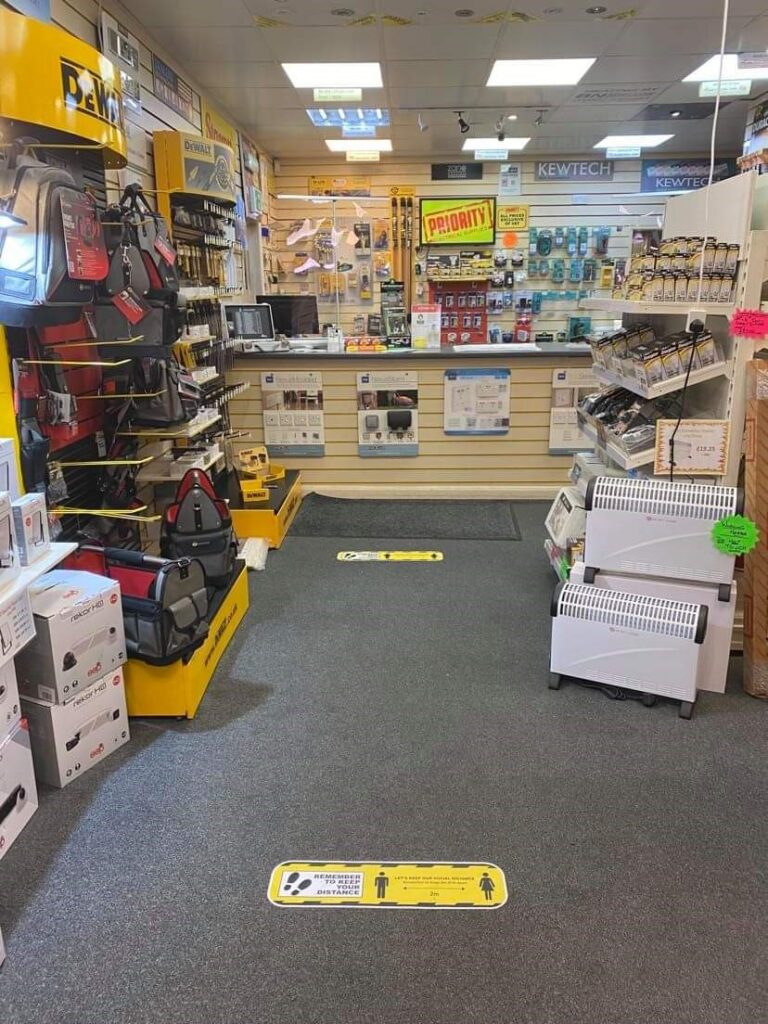 Getting our counter for our electrical retail shop in Gillingham ready for the return to work has been a development, we started with serving from the door, we now have the counter fully open, but limiting customers to two at a time.
As the Covid crisis has evolved  in time, we have seen demand for electrical goods and prices for certain products go through the roof !! You can cleanse your hands on our counter using some of the most expensive sanitiser on the planet!!
We have now also installed sneeze guards, if you need one for your business, we can supply, contact us for a price.
And Lastly, we now have floor Covid 19 stickers to remind people about safe distance, also something we can get from our suppliers if you need.
Stay safe all